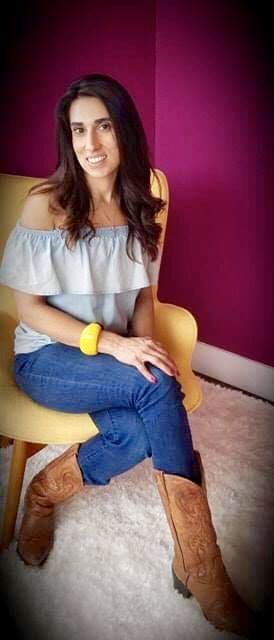 PHILOSOPHY~
"Our Philosophy at OWN IT is simple, help more people find their way to owning Real Estate. I love the value of home ownership and after being a broker for nearly a decade and working under many larger brokerages, I decided to bring a new type of brokerage to a community I love. While completing my MBA in Entrepreneurship & Global business at Sacramento State, I studied every major competitor, analyzing the pros of cons of each to develop OWN IT Real Estate. At OWN IT, we are focused on offering exceptional personal service to all our clients, using the latest tools available, for one reasonable rate. We understand the dynamics of our fast-paced society, know people are changing careers more often, have growing families and are simply moving around. We want to help people situate their most valuable asset, while pursuing those changes in life."
Testimonials
Bianca is an outstanding realtor! She was very patient and understanding of my needs while I was searching for my first home. She was able to not only find the perfect home for me, but also fought to get all the upgrades without any extra costs. Bianca works hard to make sure everything is in order which really takes the stress out of home buying. When I buy my next home, she is the only one I'll be contacting to make it all happen!

~Bryant

Bianca is an incredible realtor! She helped my husband and I buy our first home. We had no clue what to expect but Bianca worked tirelessly to make the process streamlined and simple for us. She really listened to our ideas and made great suggestions during the house-hunting process making efficient use of our time. Bianca is intelligent, persistent and just an overall pleasure to work with. She has a keen eye and found the perfect home for us. We could not have asked for a better first home-buying experience and we highly recommend Bianca!

~Kim & Alan

Bianca is the best realtor I have ever worked with! I have bought 3 homes and never had I had such a great experience with a realtor. Bianca makes you feel like you are more than a client, you are a friend that she wants to take great care of. She listened to me and helped guide me into finding exactly what I was looking for. Bianca is persistent, confident and overall wonderful person to work with. I highly recommend Bianca to anyone looking to buy or sell a home, she is outstanding!

~Susan

Bianca helped me buy my first home. I literally knew nothing about the process but she helped me through it and I knew I was in good hands every step along the way. She is extremely persistent and will make sure you are satisfied. She was on my side when I needed her and was there to smooth out a few bumps in the road. I highly recommend her to anyone looking to find a home!

~Jen

Bianca sold me my first house in California. She was the best Real Estate Agent that we have ever worked with. We liked her soo much that we purchased a second home from her as well. Both times she worked around my families schedule to ensure that all of our needs were met. I am a veteran and Bianca ensured that the requirements for our VA loan were met on time. I highly recommend her for any of your real estate needs. When I am ready to purchase my third home I will be calling Bianca!!

~Dan & Noi

I have worked with Bianca as a lender on several of her transactions. She is an outstanding Realtor! She is dedicated to her clients best interest at all times and truly goes above and beyond for them. She is thorough, detail oriented and very responsive to all requests. Her communication skills are like no other realtor I have worked with. She returns calls/emails at all hours of the day or night, 7 days a week. I highly recommend Bianca for all of your Real Estate needs, you will be in GREAT hands!

~Satina

Bianca was an amazing Realtor to work with. We were the listing agent on a Property where she represented the buyer and she did an amazing job representing them with such professionalism. Bianca was great at having her clients best interest at heart and was easy to work with. I hope we can work together very soon on another Transaction!
Own It Real Estate
889 Embarcadero, suite 104
El Dorado Hills, CA 95762
Email: home@reallyownit.com
DRE#: 01888974, 01527420